Montreal Bachelor Party Do'S and Don'ts
Throwing a bachelor party is quite challenging. It requires a lot of time and effort to make sure everything goes according to plan on the day of the event. That's where we come in. We'll plan the perfect Montreal bachelor party, so all you have to do is sit back and enjoy.
Do: Make sure things go smoothly.
The last thing you want is for the party to end in a disaster. There will be a lot of alcohol at the event, after all, it is a bachelor party. Even more so if you are expecting a lot of buddies to attend. The best man's job is to ensure everyone gets back in one piece, which will be a daunting task considering the circumstances. Good luck!
Don't: Schedule it the night before the wedding day.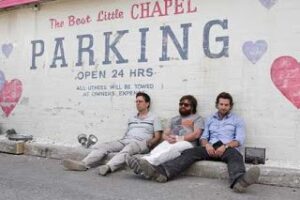 If you want to make sure the groom will be waiting for his bride at the end of the aisle on the big day, never host the bachelor party the night before. There is a high chance the bride will never forgive you if the groom doesn't show up on their wedding day. Scheduling the bachelor party several weeks in advance will be the best option.
Do: Have a budget in mind.
You definitely want the best for the groom on his bachelor party, but bachelor parties can get expensive very quickly. We can make sure you stick to what is within your budget. We'll guide you on what to cut out and what is necessary. We've planned thousands of bachelor parties in Montreal, and we'll tell you what you need to make this night memorable.
Don't: Make the groom spend cash on his bachelor party.
This is part of the wedding gift. There is no way the groom should pay for anything during the occasion. You can split the bill among yourselves (equally if you all wish). Make sure the groom's expenses are covered. Never let him pay for anything.
Do: Know your limitations.
A bachelor party should be fun. We all know that. You have to do everything in your power to keep it that way. No one should get hurt, especially the groom. Never pull off pranks that can injure anyone before the big day.
Don't: Invite guests who aren't close to the groom or anyone the groom hasn't approved.
If you know the groom doesn't have a good relationship with someone, DO NOT invite them to the bachelor party. You will inevitably ruin the groom's night!
We recommend the help of an expert in hosting parties like this. So feel free to give us a call or check out our Montreal Bachelor Party page.