Best Montreal Strip Clubs
Strip Club list 2023
Need VIP Service? Contact us 1-866-847-6859
What to expect at the strip clubs when you book with MontrealX
• You're escorted directly into the best full-contact strip clubs.
• Never pay cover or have to tip any of the bouncers.
• Be introduced to all the best Strippers in Montreal.
• We set you up with the best tables in the club(s).
• Set you up with bottle/champagne service.
With our connections, you and your buddies basically receive Carte Blanche status.
Why are Montreal strip clubs so popular?
Quebec is hands down the horniest province in Canada. As you read this sentence, somebody somewhere in Montréal is having the most mind-blowing orgasm ever.
Not to mention that most, if not all strip clubs allow FULL contact. 
​Montreal is famous for its strip clubs.
Thanks to Canada's Supreme Court, since 1997 openly touching a stripper is not considered crude or offensive. Hence the famous danse à dix: $10 per song. This happens in a private booth and, despite what the rules of the club say, it's the stripper that will usually tell you what you can and can't do.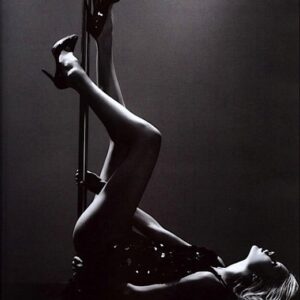 No trip to Montreal is complete, without a visit to at least one strip club. Especially when on a bachelor party.
List of best Strip Clubs in Montreal 2023
MontrealX works with every major strip club in Montreal, So we've compiled a list of some of the top strip clubs in Montreal.
Kamasutra
One of Montreal's hidden gems is tucked behind bustling Saint-Laurent Boulevard. Kamasutra has some of the friendliest girls around. Small Venue. Cheap shots. Lounge-like atmosphere.
Evenings only
Contact Lap Dances – 25$ per song
$10 shots
Lesbian show in VIP Booth – 25$ per girl per song. (50$ total a song)
Chez Paree
The Bouncers still famously wear tuxedos every night, giving one of Montreal's most famous strip clubs a touch of class. Don't be confused, the girls are still as dirty and hot. They offer a buffet on any day the Montreal Canadiens play.
Entrance to the lap dance booths – 5$ each time you venture to the back.
Contact Lap Dances – 25$ per song
Non-Contact Lap dances – 20$ per song
Monday-Saturday open during the day (3 pm)
Club Wanda's
Wanda's is also an institution in Montreal. They haven't quite adapted to the times as they do not offer full contact dances. They are located in a two-floor complex right off of Crescent street. They have an in-house restaurant on the second floor.
Table Dance – $10 per song.
$60 / 30 Min
$120 / Hour
Restaurant / Outdoor Patio
Café Cléopatre / Cafe Cleopatra
You never know what to expect when heading to Cleopatras. Very seedy joint, if you like that. Some nights there is a cabaret show, other nights its a standard strip club. The term 'stripper graveyard' was coined for Cleopatre.
Cabaret Kingdom
One of Montreal's newer strip clubs is located in lower Saint-Laurent. The decor inside is gaudy, with big red leather couches and lion heads strewn about the place. It is a true hit or miss depending on the night.
Club Downtown / Club Grand Prix
These two strip clubs are located next to each other on the Saint-Catherine strip in the heart of downtown Montreal. You'll be cat called by one of the doorman to come on inside. Cheap lap dances.
Contact Lap Dances – 10$ per song
Cabaret Les Amazones
Outside of the downtown core. They serve food, and it's not bad at all. You can also watch all of your favorite PPV events there. It has a little bit of everything except for a convenient location.
Solid Gold
A little trek outside of the downtown core will lead you to Solid Gold. It is a local favorite but too far to consider if you are planning on hitting multiple venues in one night.
Contact Lap Dances – 15$ per song.
Bar Exxxotica
Opened in 1996, this large club has the means to accommodate any size parties, which should come in handy for grooms-to-be and his best buddies.
List of Best Male Strip Clubs in Montreal 2023
MontrealX works with every major strip club in Montreal, So we've compiled a list of some of the top strip clubs in Montreal.
Le Stock Bar
Le Stock is a bar of naked dancers located on Sainte-Catherine Street in Montreal. For your viewing pleasure, Stock Bar has over 60 of the finest naked dancers. You will be able to watch your favourite dancers perform on stage or in the shower. Friday and Saturday evenings the dancers will perform in duos and trios on stage.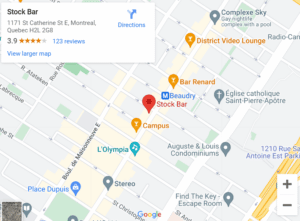 1171 St Catherine St E
Montreal, QC, H2L 2G8
Canada
Le 281
The story of Club 281 began in Miami in February 1980, when Mr. France Delisle visited the Crazy Horse bar there. This establishment offers extraordinary entertainment: on a stage, men perform "stripteases", to the delight of a mostly female clientele…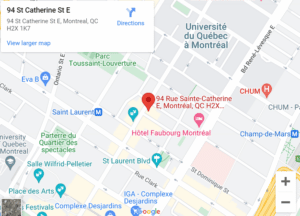 94 Ste-Catherine Street East
Montreal, QC H2X 1K7
Canada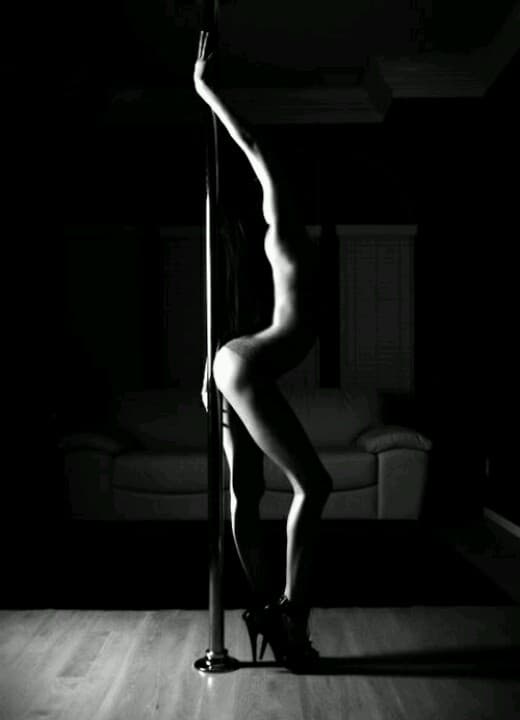 We give you the inside scoop of what to expect as well as introduce you to all the right girls.
Some of the biggest differences at the Montreal strip clubs:
Champagne/VIP rooms: There are no VIP rooms or champagne rooms in Montreal. The clubs do have VIP sections which consist of couches in the main room of the club. These VIP's are more comfortable and do attract attention.
Going home with a Stripper: We know why you'd think it would be a good idea to try to bring home a stripper. However, you'd wind up spending less on professional escorts. However if you insist, the best advice is to not be too pushy, spend money on drinks and dances, and when it comes to drugs you can never have too much variety.
Lap Dances: A girl's stage dance is usually a good indication of how they'll perform in private, but not always.
How to ask for a Dance: Some dancers will wander around the club and will approach you. But if you see one you like hanging around just go over and ask her if she's free to dance for you.
Girls: Depends on the night. If you don't see anything at first, be patient, wait a few songs and a nice one will come out of the private booths.